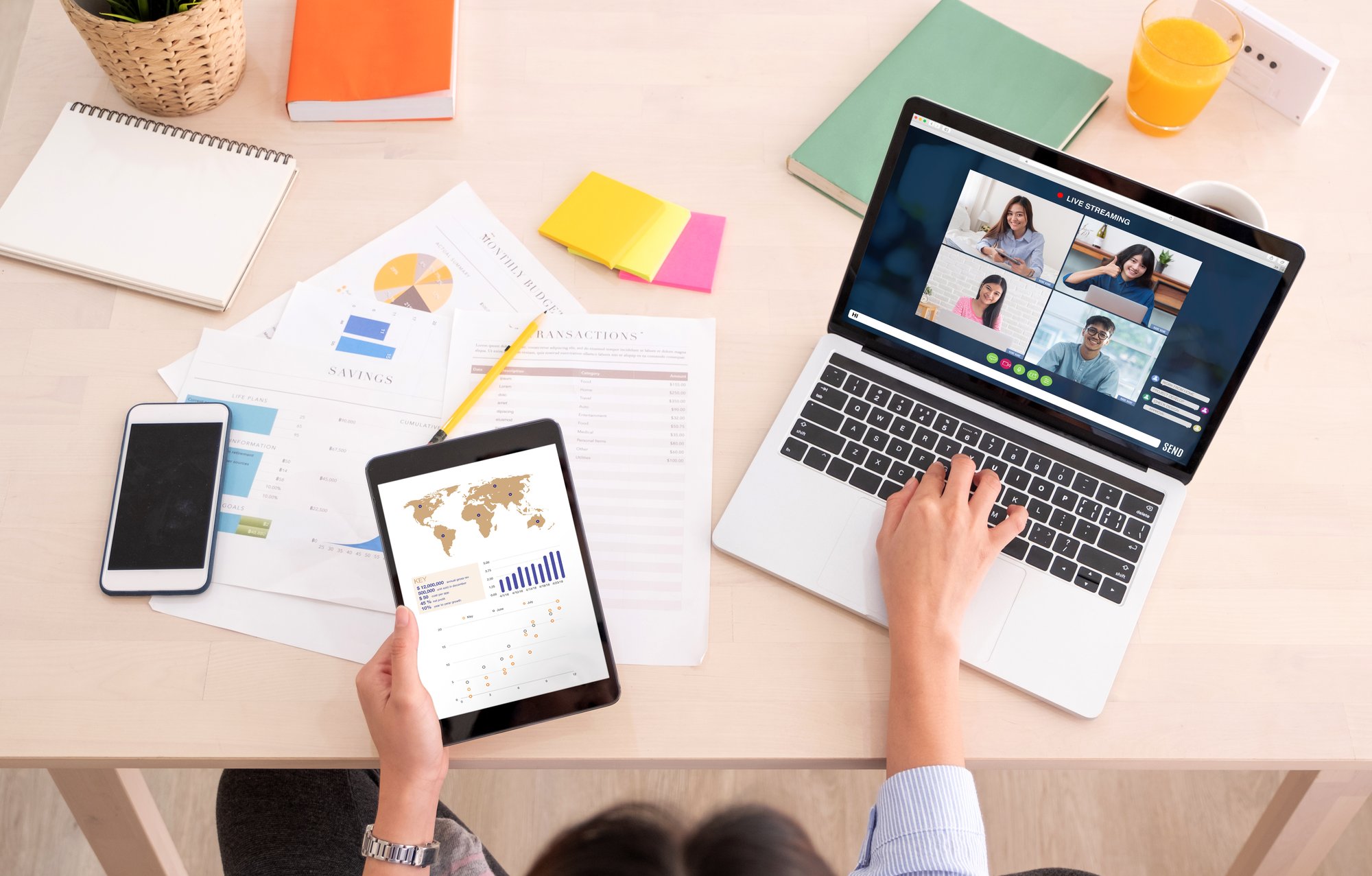 Collaborating with our work content is a behavioral change, and is also a new way to work, with tools that are new to many users. The explosive growth of Microsoft Teams, has enabled business users to communicate from their work offices or work from home locations, giving us to the capability to communicate with our co-workers across locations and an array of devices. Some managers and team members have even set up the virtual water cooler chats, to help keep colleagues stay connected in a virtual "social" setting.
Business workers are chatting with associates on project tasks and sharing and communicating as business units on Team Channels. Communication with Microsoft Teams is great, but true adoption comes with the use of the many other features that help us modernize the way we work.
I consult for our customers, providing businesses with real world examples of ways to modernize processes using Microsoft 365 tools. Teams is a great for communication, but using it as a hub, that enables you to communicate AND COLLABORATE with our work materials and work tasks is the true game changer.
One of the things I'm most surprised about is the lack of understanding from not only the end-user, but management and in some cases CIO's and IT leads, that OneDrive for Business and SharePoint are part of the Teams solution. – When you are sharing files, they do not live in Teams, the storage location is OneDrive for Business and SharePoint. While Microsoft Teams is a communication tool, it can also connect to many other Office 365 services and apps like Planner, Forms and you can even surface Excel and Word Files in Tabs. Task tools like To Do, Microsoft Lists, and Planner are all accessible in Teams, add in third-party connections and apps that can display information in Teams, and you start to see the big picture.
Where Teams Files Exist
Chatting with a Colleague = OneDrive for Business
Posting in a Channel = SharePoint Online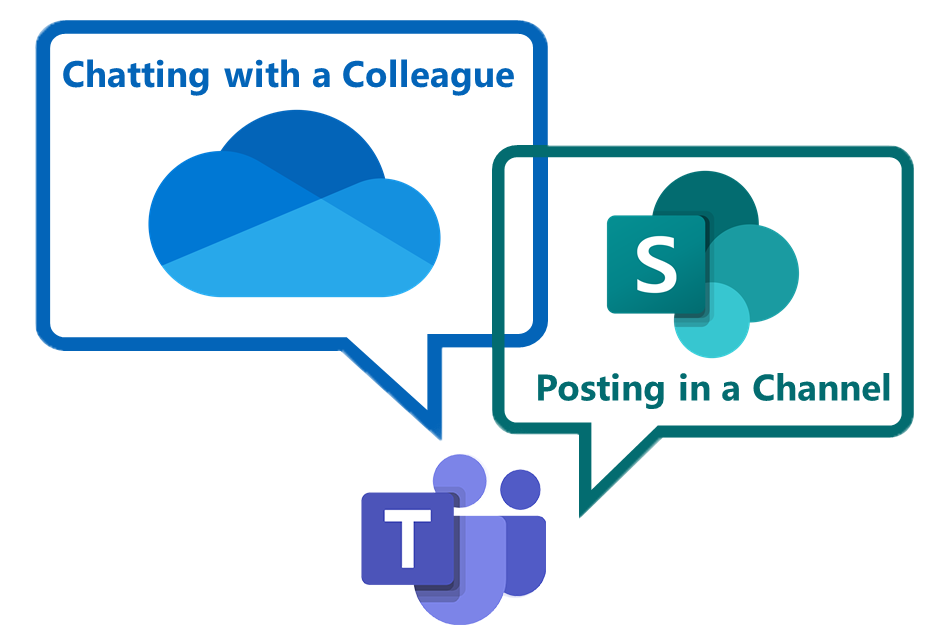 In my most recent 5-Minute Teams Friday video (shared here), I discuss working with your Microsoft Teams Chat files. When you share a file with a co-worker in Chat, that file is stored in OneDrive for Business. This is a different location than when you share a file in a Team Channel. This video shows how you can work and manage your shared Chat files.
I also did an in-depth post on Teams Chat files that you can read here: A Guide to Microsoft Teams Chat Files.
Microsoft Teams is changing how we communicate with our work colleagues and reducing email communication, enabling us to use Teams as hub to serve up our content while we communicate about it. Just like modern attachments in Outlook, think links verses attachments, we can share links or upload a file to a Chat, in some cases with unintended results. I hope that this video helps to draw a visual of what is happening with your chat files when using Microsoft Teams.
Check out more 5 Minute Teams Friday Content from KnowledgeWave:
About KnowledgeWave
For the past 20 years, KnowledgeWave has been helping companies deploy and adopt the latest business software. We stay up to date with the most recent software features and are constantly adding additional training to our online learning library, the KnowledgeWave Learning Site.
As a Microsoft Partner, we stay on top of all the newest features released within Microsoft Teams and Office 365. We pride ourselves on having helped hundreds of organizations throughout North America deploy business solutions for their organizations.
If you are researching, considering, or planning on deploying Teams or Office 365 within your organization, let us help guide you through the process. We offer: