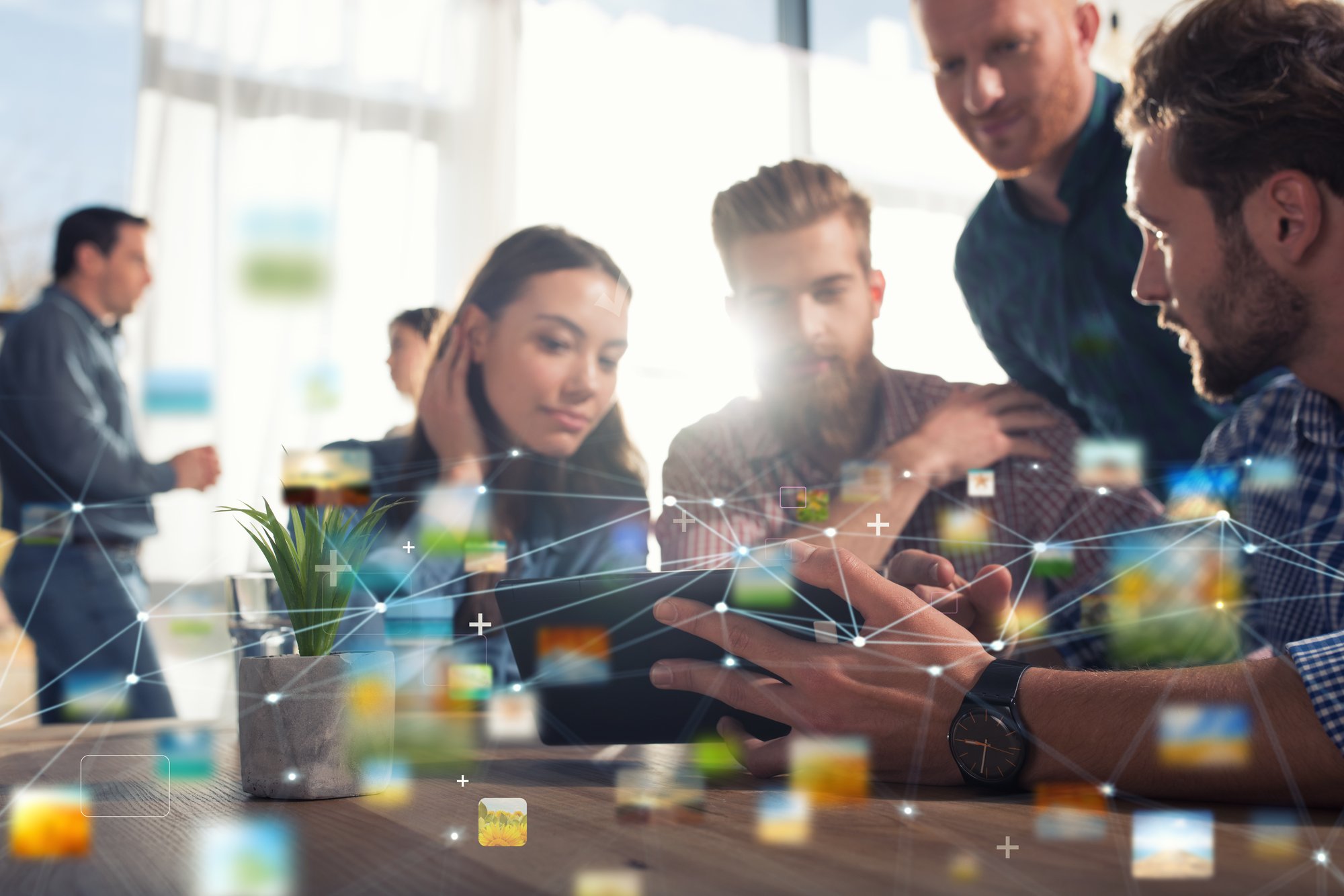 Microsoft Teams is a great new tool that is available through your Office 365 subscription. Or, it's free if you aren't even an Office 365 customer. Microsoft Teams is a collaboration tool that provides a hub for teamwork where you can work around your content. Microsoft Teams provides a means to communicate through chats and online meetings with your colleagues both inside and outside of your organization (if external access is turned on). While you can use it free, you'll eventually want or need a subscription to Office 365 to schedule meetings and get a more robust collaborative experience.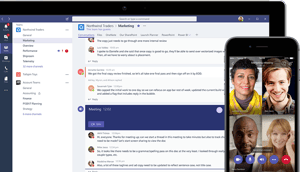 Microsoft Teams pulls together many of the collaborative tools of Office 365, into one application and both a browser and desktop version are available. Access your Team files and Planner tasks right in Microsoft Teams. Teams even provides the ability to access third-party tools within your Team hub. From Adobe Creative Cloud, to GitHub, or Jira to SurveyMonkey and Zendesk, you can pull data from the tools your team uses, into a central location where you can collaborate together around other related content and conversations.
As a learning resource for our Managed Service Provider partners that are helping businesses move to the cloud and for the businesses we work directly with, one of the questions I receive most often is: should we use a Modern Group (Office 365 Group), or should we use Microsoft Teams? Unfortunately, or perhaps fortunately, there isn't a clear-cut answer, it depends on how your team works together and what tools they may already be using. Microsoft CEO Staya Nadella said, "No two teams are the same, no two projects are the same. There is no universal tool for teams, but rather a universal toolkit that we call Office 365." While that statement isn't directly helpful as to whether you should use a Group or Team, what Nadella is saying is there are many options to choose from, which enables you to select what's right for your project or work group. In fact, in some cases you may use both a Group and Team.
To help educate our partners and clients, KnowledgeWave provides learning content around both Office 365 Groups and Microsoft Teams. You can learn more about Office 365 Groups on this post, What Are Office 365 Groups? There's an included video on the post that provides a 1000 foot overview. I also recently posted, What You Should Know About Microsoft Teams. These posts are educational as to what Groups and Teams are, and what you can do with them. How you train users, get buy-in at your organization and adopt this new way to work is accomplished by working with KnowledgeWave.
Interested in Microsoft Teams? Try an Introductory Workshop!
Members of the KnowledgeWave Learning Site have access to in-depth learning videos for both Office 365 Groups and Teams. KnowledgeWave recently published a Microsoft Teams video series that our partners and members are using to promote knowledge around the use of Microsoft Teams in their organizations. Here's the outline of the content in that video series:
Microsoft Teams: Essentials
Organize Your Team
Create Teams and Add Members
Add Team Members Outside of Your Organization
Join a Team
Channels and How to Create Them
Persistent Chat and Private Messaging
Team Conversations
Use Emoji, GIFs and Memes
Delete Teams, Channels and Conversations
Use Search and Customize Your Team
Customize Channel Tabs
Use Apps, Bots and Connectors
Search in Teams
Keyboard Shortcuts
Team Meetings
Video and Voice Calling
Schedule a Teams Meeting
Join a Teams Meeting
Share Content
Record a Meeting
Office 365 presents many ways for organizations to work more efficiently and collaboratively. Skype for Business, Office 365 Groups and now Microsoft Teams. With a road map for replacing Skype for Business, now's the time to explore Teams for your organization. KnowledgeWave has the content that can help you with the user adoption.
Adoption Tip: An important part to user adoption is communication. Microsoft recently released these two info-graphics, Day in the Life of a Microsoft Team user in Healthcare and IT industries. Sharing these examples in your organization may be helpful in illustrating the advantages of Microsoft Teams and could be helpful in providing some thought concepts for your users.
Interested in a graphic that's for one of these verticals? Add a comment below and we'll send you the PDF(s) you like.
Compliance
Construction
Finance
Human Resources
Marketing
Retail Associate
Retail
Sales
Service Engineer
You might also like...