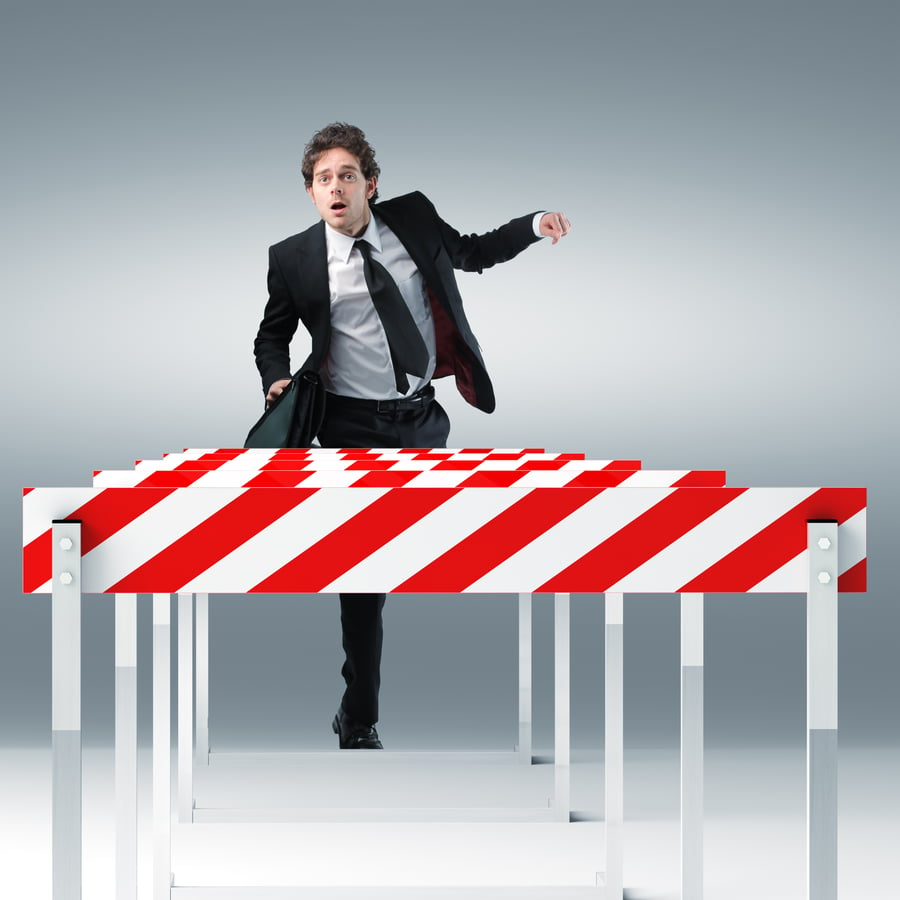 Many businesses encounter challenges during Microsoft Office 365 adoption and migration, largely due to the complexity and power of the program. Office 365 is not just new software, it's a new way to work. Common obstacles include trouble converting via legacy solutions, low bandwidth, lack of support, poorly constructed pilots, and lack of a clear migration path. Here are some of the most common challenges to Office 365 migration and how to avoid them.
#1: You Struggle With Low Bandwidth
Not all companies are lucky enough to have high bandwidth to support the migration of all of their data. If you have limited bandwidth and lots of data you need to transfer, you may face an extremely long migration time to Office 365. One strategy you can use to combat this issue is to use Office 365 migration tools.
These migration tools can help you import your data to the Office 365 platform multiple times, bypassing your mailbox data before making the actual migration. As a result, your migration times will decrease and once your company makes the final switch, all of your data will be available in the Office 365 platform.
In regards to the transfer of data from traditional on premise file servers to OneDrive for Business and SharePoint Online, your move to Office 365 presents a perfect time to assess your data to determine what you want to move and what can be archived. Assessing your content is an important step to moving it to SharePoint and looking at how you managed your content previously can help to define the new SharePoint and Microsoft Teams architecture you'll use in the cloud.
#2: You Have Fears About Cloud Security
The cloud can make a lot of employees afraid of potential data breaches. On-premises data certainly feels a lot safer than the Office 365 cloud, but these fears are ultimately unfounded. Microsoft includes many different safeguards within the Office 365 platform to keep your data free of breaches while migrating and long after you make the transition. The benefits from using Microsoft SharePoint & OneDrive are endless. Your company should have a clear understanding of Microsoft Security and Compliance Center and how it can help protect and retain your data. I wrote recently about Microsoft Teams Compliance, the post highlights some details around compliance and is a good read that provides some simplified information on Security and Compliance Center.
To ease your employees' fears, ensure them of Microsoft's commitment to security. Inform them of the measures that the company uses to protect information. You can also direct them to the Office 365 Trust Center to help answer any lingering security questions they may have. KnowledgeWave has a great Office 365 Adoption Checklist that highlights some things around governance that can assist your business with some of these concerns by sparking conversation around what you need to consider when storing your content in the cloud.
#3: You're Worried About How Your Employees Will Adopt Office 365
Another major concern companies have about migrating to Office 365 is the level of familiarity that comes with new software. All new technologies come with growing pains, but Office 365's suite of tools may seem even more daunting. While you can assume that many of your employees have used basic Office 365 tools in the past, such as Outlook, you may experience difficulty setting up features such as SharePoint Online and Microsoft Teams. With OneDrive for Business, how your users will share content is changing too. This change in how users work will be the biggest challenge for both your organization and it's users.
To remedy this issue, do not leave your employees alone with the technology without any training protocols. Your employees will need guidance. Implement Office 365 technologies in waves and reach out to stakeholders early in the migration process to inform them of the switch. KnowledgeWave also offers an Office 365 Adoption program that includes a review of your project and what you can do to increase the overall success of deployment.
Finally, invest in an Office 365 training platform to help your employees transition seamlessly. The right training can make the difference between losing employees in translation and boosting company Office 365 productivity. With the right program in place you can demystify Office 365 for your employees.
Now that you understand the challenges that can come with Office 365 migration, you can facilitate a seamless transition within your company. Do you need an Office 365 training program that can increase your company's productivity? Look no further than KnowledgeWave.
Our simple learning platform can help you and your employees complete Office 365 training on your schedule. Contact us today to learn more about the KnowledgeWave platform and how to enroll in a training course.
Learn more