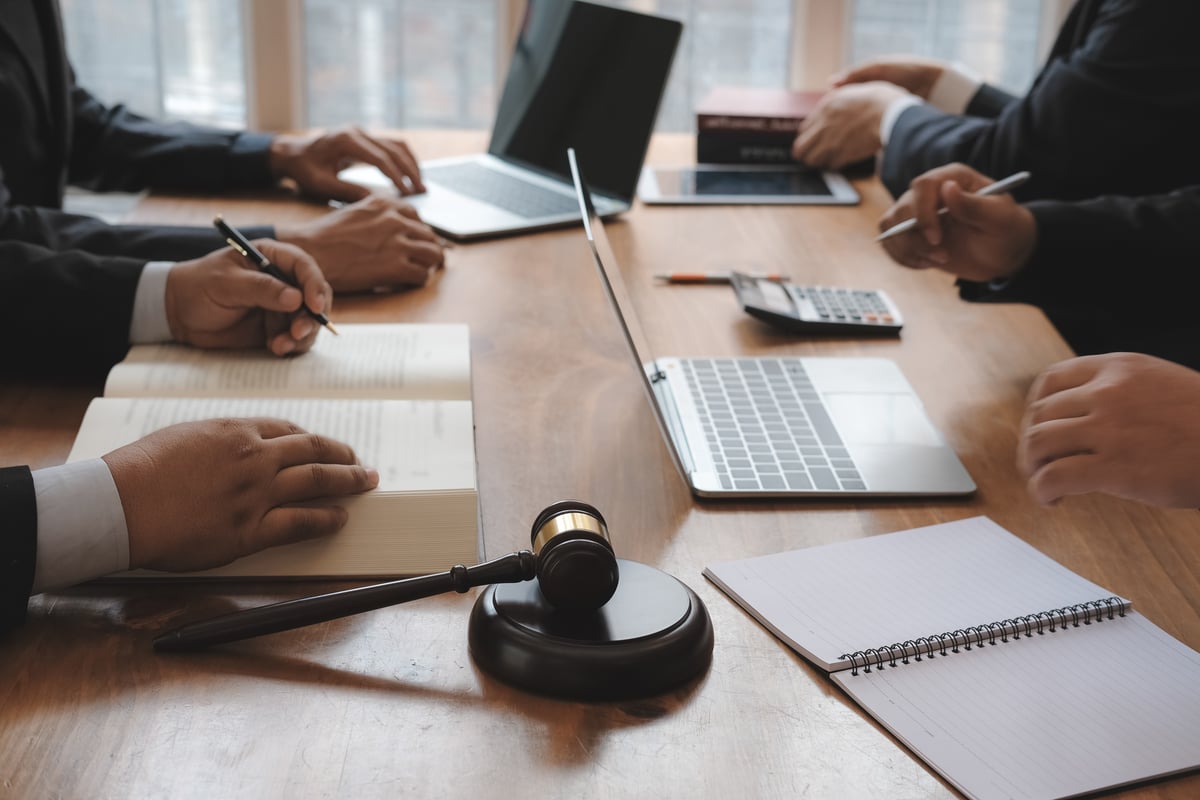 Office 365 provides a range of applications that will change how you work, communicate and collaborate. Many law firms will initially make the move to the Office 365 platform because it is the most recent version of Microsoft Office. At some point, users begin to realize there is a lot more to Office 365 then the standard applications they are use to using. Many new features in Office 365 can be and should be leveraged to increase productivity and efficiency.
While, this post does focus on using these features in a law firm setting, these new tools can be used by any business, organization, school or non-profit, to increase workflow optimization. The following are just a few of the important Office 365 applications and features that will benefit any size firm:
Groups: Changing Organization & Collaboration
Most of us work in "Groups". These groups may be small, like a single attorney, an assistant, and a part-time bookkeeper, or they can be a "Group" in a larger firm spread out over multiple offices focused on a single client's issue.
Office 365 Groups brings together tools that support how individuals organize and collaborate. These tools include:
Document Libraries for sharing and collaborating on documents: With Office 365 you no longer email a copy of a document or spreadsheet to the group, wait for revisions/comments, and then piece back together a final document that takes the groups feedback into account. Office 365 allows you to send a "link" to a document that is stored in a shared document library. Everyone in the group can work on the document, at the same time if they want, making revisions and posting comments, with Office 365 tracking and maintaining control of each version.
Shared inbox and calendar: Members of the group maintain their own inbox and calendar, but they also have access to a Group based inbox and calendar for emails and meetings related specifically to the group. With Office 365 these emails and events are easily assessed from your smart phone, tablet or any connected device that support Office 365.
Planner: Microsoft's solution to "sticky notes on the wall" project management. Planner makes it easy for your team to create new plans, organize and assign tasks, share files, chat about what you're working on, and get updates on progress.
Teams: Changing Communication
If your Outlook inbox has taken on a life of its own, and you find yourself spending time responding to emails with short responses like "Great", or "Thank You", then you already know that email is not a great way to "communicate".
Teams offers multiple ways to communicate including "Threaded" conversations (like Facebook), direct "Chats", "Conference calling and Meetings" (like WebEx and GoToMeeting) and even direct dial phone calling.
With Teams you can receive an email, decide to start a side "chat" to continue the discussion, then decide that a group online meeting would be the best way to resolve the issue. All of this can be done without leaving Office 365. At the end, if you want to call a client to discuss the final resolution, you do it right from Teams. Even better, you can make the call from your computer, your smart phone or any connected device that supports Teams. For tracking, all your chats and conversations, including recordings of your online conference calls and meetings are available for future review. Teams even tracks your phone calls, including who you called, dates, and length of call.
If you are ready to move beyond "email" Teams is the Office 365 application that will change how you, your staff and your clients communicate.
OneDrive: Access your files from any location, on any device
Have you ever attended a meeting and realized that the critical file you need is the one you did not bring? If you use Google Drive or Dropbox you already know the benefits of having your files in the cloud. With Office 365 you have the benefits of cloud-based storage combined with access to online Office applications like Word, Excel and PowerPoint. With OneDrive and Office 365 you can access and edit your critical files from any location, on any device that supports Office 365.
OneNote: Bringing organization and sharing to your "yellow-pad" of notes
If you like "yellow pads" and notebooks you will love OneNote. With OneNote you can gather and organize your thoughts, incorporate files, including audio/video and online content. OneNote is available within Office 365 Groups so you can share notes with everyone in your group using the shared OneNote notebook. OneNote lets multiple people write in the same notebook, on the same page, at the same time, and it automatically merges everyone's changes.
Summary:
Office 365 is a collection of powerful applications that, if implemented and adopted by your staff, can change the way your office works, communicates and collaborates. In addition to the features mentioned above, Office 365 users also have access to other great productivity tools such as Microsoft Flow and Microsoft Forms.
KnowledgeWave can assist you and your firm by helping you understand the benefits of Office 365. If your firm is moving to Office 365, continuing to work the way you do today makes little sense. KnowledgeWave can provide the guidance and training to ensure that you receive the full value of your investment in Office 365.
Learn more