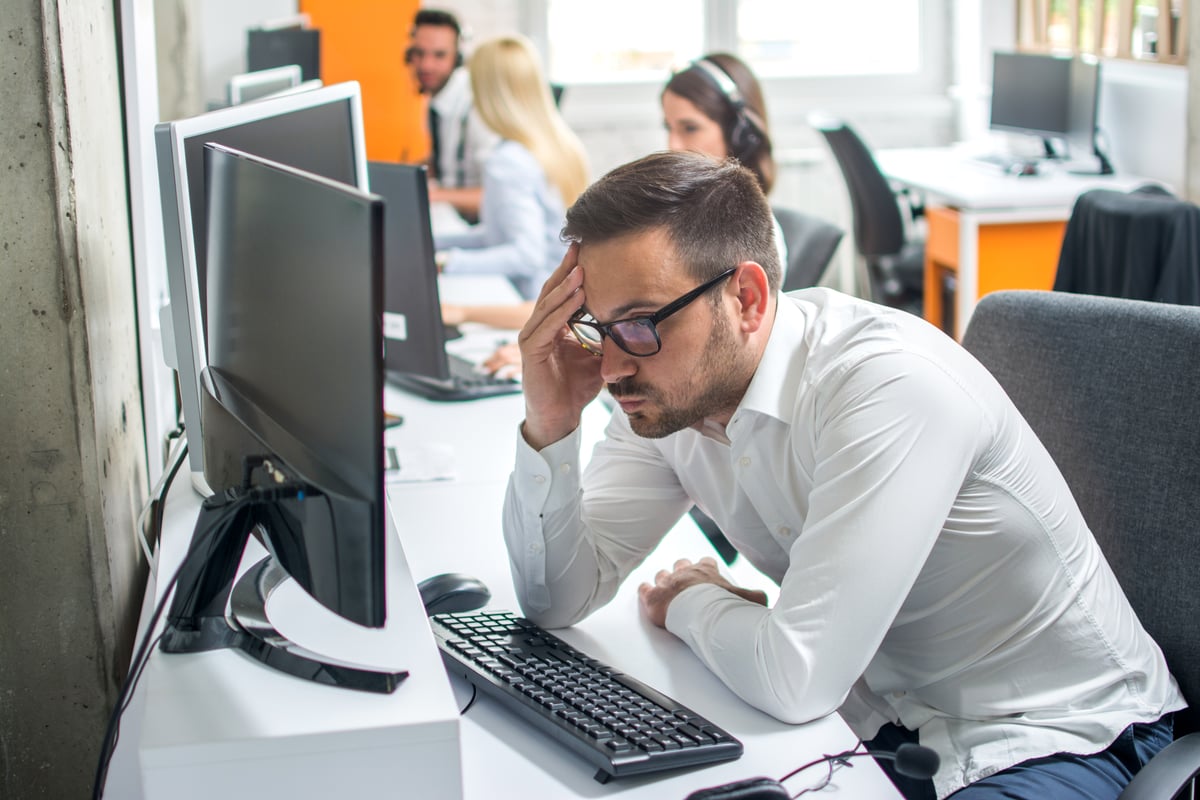 If you feel like you are dragging a reluctant team along into Office 365 you are not alone. Or maybe they aren't reluctant, just indifferent. Even if your users aren't saying it, here's what they are thinking:
"I've been using Excel for years and I'm just fine using it to get my work done…why should I care about Microsoft 365?"
"Can't I just keep using Outlook the same way I've always used Outlook?"

First, it's helpful to clarify for users the difference between stand-alone Microsoft Office vs. Microsoft Office 365.
Office 2016 or 2019 is the suite of desktop apps that includes Outlook, Excel, Word, PowerPoint, etc.
Microsoft Office 365 is a cloud-based subscription to a larger suite of apps and services that often includes the desktop apps in addition to things like OneDrive, SharePoint, Teams, Forms, Planner and more.
From an end user perspective, all of these different services can seem confusing and, well, overkill. But it's important to recognize that each of these services can solve very real business challenges in a modern, cloud-based way.
For example, end users often don't realize that placing files in OneDrive instead of on your computer or on a server enables some powerful sharing and co-authoring capabilities. One way to help users understand this is to put yourself in their shoes for a moment and paint a word-picture for them.
Read More: With OneDrive, Office 365 Solves the Document Version Control Problem
I recently had a conversation with a sales manager and discovered that he was emailing an Excel spreadsheet out to his team each week, the team members were making their individual edits and emailing the spreadsheet back to him. Then he was taking each person's edits and copying them back into his master copy. Once we helped him set up a copy of the spreadsheet in OneDrive and showed him how to share a link for team members to insert their edits, it saved him 45 minutes a week that he can spend on more valuable activities.
Similarly, Modern Groups can really enhance group communications and make your email experience much more efficient and inclusive. If you can find a team that struggles with keeping everybody in the loop email-wise, and they need a way to figure out who has responded to what, they might get a lot of value from using Modern Groups or from the Microsoft Teams app.
Read More: An End-User Introduction to Microsoft Teams
It's also helpful to make sure your end users understand the differences between online apps and desktop apps while also understanding the strengths and weaknesses of using them in various contexts. The online apps are super helpful for on-to-go anywhere access, and for straightforward edits and inputs. But power users who are accustomed to full features and full control may want to do the bulk of their work on the desktop versions.
As an end-user myself who sometimes can get stuck in a rut, I sometimes just want to get my work done and I don't want to be bothered by updates. However, there have been several updated features over the past year or so that I genuinely appreciate and I'm very glad they just "appear" in my life thanks to Office 365.
For example, I'm working on a report, I save it and then head over to Outlook to tie it into my conversation with a client. I used to have to go fetch it from wherever I saved it, but at some point in the past year, when I go to attach a file it pulls up all of my recent items and the report is right there on the list, boom. Saves about 6 clicks. I'll take it! When I'm working at home on my older computer, I promise you that I miss this feature.
If it feels like too much work to go around and work with groups of end users to help them understand the benefits of Office 365, or if it feels like it's not your job, or worse yet it's not anybody's job, then this might mean it's time to re-evaluate your deployment and migration plan. Especially when it comes to end user adoption.
Learn more